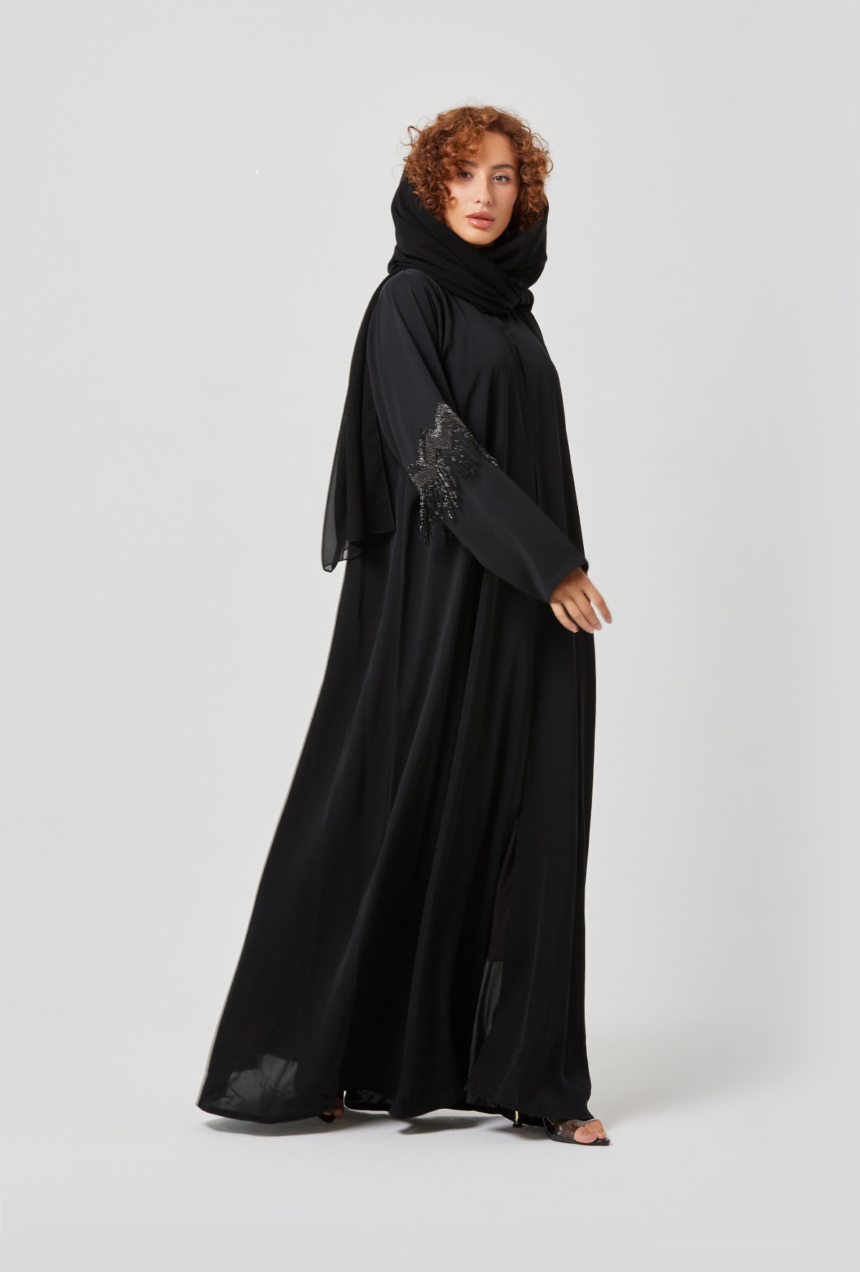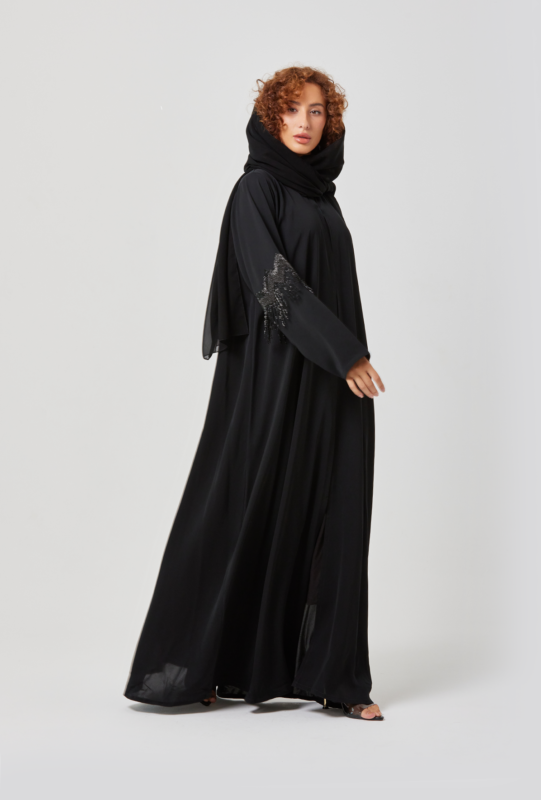 Delve into the psychology of colors and how they are used in abayas and suits to convey different meanings and emotions. This blog can help your readers understand the significance of wearing your right fit.
IZEL abayas are not merely pieces of clothing; they are masterpieces that embody a blend of tradition and modernity. Crafted with the finest fabrics, intricate embellishments, and meticulous attention to detail, these abayas exude an air of sophistication that sets them apart. They are often designed to be versatile, suitable for both formal and casual occasions, making them a go-to choice for women who desire elegance in their daily lives.
Our abaya collection ranges from work-wear, to festive and casual wear. They are crafted from the finest fabrics sourced from around the world. Premium materials such as zoom, chiffon, organza, and high-quality nidha are chosen for their luxurious feel and draping qualities. Our exquisite selection of materials not only ensures comfort for the wearer but also elevates the overall appearance of the abaya, adding to its allure.
One of the defining characteristics of IZEL abayas lies in their exquisite embellishments. Skilled artisans meticulously handcrafted these embellishments, often using age-old techniques passed down through generations. Intricate embroidery, delicate beadwork, sequins, and crystals are just some of the embellishments that adorn these abayas, transforming them into wearable works of art. Our craftsmen hail from the northern regions of India, where the lost form of intricate hand done work is still carried out for generations. This ensures each piece is done with precision and care. Hours go into perfecting an abaya which makes izel the sought after premium luxury brand.
Izel Abaya's journey from its inception to its current status as a leading name in modest fashion showcases the power of creativity and cultural appreciation. By reimagining the traditional abaya with contemporary elegance, İzel Abaya has enriched the world of fashion and empowered women to embrace modesty with pride and confidence. The brand's dedication to quality, innovation, and cultural preservation continues to inspire and redefine the boundaries of modest fashion, making İzel Abaya an iconic symbol of grace, sophistication, and feminine empowerment.
IZEL is more than just garments; we embody a rich tapestry of culture, craftsmanship, and elegance. The allure lies in the ability to combine traditional modesty with opulent luxury, appealing to women seeking sophistication and exclusivity in their style choices. As the fashion industry continues to evolve, luxury abayas will undoubtedly remain at the forefront of innovation, celebrating cultural heritage while embracing the dynamic spirit of modernity.
Our latest collection of Work Abayas are tailored to perfection for those who like to hustle. Stylist and statement pieces, check them out now!
Here are some of our favorites –
FEYRE – From our posh collection, this spectacular piece is absolutely breathtaking. Made from soft on skin lustrous organza and embellished with hand picked jewels, this piece is for those who want to look fabulous without compromising on style & modesty. This beauty is available in royal colors of Slate Blue as well as dusty rose.
INAYAT – This alluring piece from our minimalism collection, is exclusive and sophisticated for those who want to look effortless in a detailed hand embroidered statement piece. Made with 100% zoom fabric, the elegant flowy nature of the fabric gives it a classy touch.
NOOR – This minimal hand done embroidered piece is perfect for workwear as well as a great piece to lounge in. With
embroidery along the seams and back this asymmetrical design is minimal yet gorgeous. Made with the combination of utmost softest fabrics that is lightweight and breathable this can be styled up and down and yet remain a statement piece in your wardrobe.
REEM – Two in one abayas, yes, you've heard it right. A reversible piece with shades to fit your mood and occasions. This dual toned set is perfect for achieving a day as well as a night look without compromising on the styles. Wear one of our most popular staples and switch up your look instantly.
ZEHRA – This exquisite embroidered piece is the epitome of elegance. With surface embellishments on the shoulders in regal colors this beautiful piece is a must have. Wear it for parties, to the mall or an evening with the girls, the possibilities are endless.
ZEINA – If minimalism is what you're looking for, this is the piece for you. Simple & classy, our floral embroidered abaya will make you stand out in the most subtle way. Perfect for a busy day as well as for lounging around. This Stunning and elegant piece will definitely turn heads.
ZIYA – The posh piece, as we like to call it, is a gorgeous slate blue abaya embellished with intricate hand embroidery. It is truly inspired by nature herself. Detailed work on either sleeves with elements found in nature this is a perfect set for those fancy cocktail parties. Embellished with stones of shades that complement the abaya try our posh piece for yourself.